Our expert staff is always willing to go the extra mile to make your experience a positive one. We enjoy getting to know and care about each patient. We are proud that our team has worked with us for years, because we understand that having familiar faces who know you makes each visit more comfortable and enjoyable. Our newest members are caring people who have a great deal of experience to share, and we are fortunate to have them become part of our dental "family."
---
Dr. Anthony Don - Dentist
Dr. Anthony Don is a 3rd generation dentist and is named after his grandfather, Dr. Anthony P. Don, who started his dental practice in the 1950's here in Tucson. His father is Dr. Damon Don, a Tucson periodontist, and his mother is Dr. Kacy LaFleur Don, a Tucson general dentist. Tony attended dental school at the University of Oklahoma where he met his wife, Nicolette, who is a Registered Nurse. After practicing in Oklahoma, Tony has chosen to move back to Tucson to continue the family legacy of dentistry.
---
Dr. Phillip Don - Dentist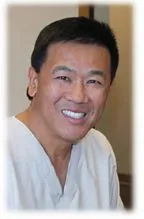 Dr. Phillip Don is a third generation Tucsonan native. He attended Flowing Wells High School and the University of Arizona, then went on to Georgetown University School of Dentistry in Washington, D.C. He returned to Tucson to set up practice in his hometown, and has been enjoying the privilege of making a difference in people's lives by providing the best in dental care.
Phillip grew up in in Tucson in a large, loving family. His parents owned and ran Don's Deli-El Cortez Market on Grant and First, and it was there that Phil learned about hard work and the value of serving his community. From his father he learned to love the outdoors, and treasures his time spent in nature. From his mother he inherited a love of cooking and large family dinners. He and his wife, Alison, are happy to call Tucson home, along with their two grown sons and two dogs. Phil enjoys sports, especially fishing, archery, and football, and he is an amateur photographer.
---
Kelly - Hygienist
Kelly was born In Douglas, AZ and moved to Tucson at age 16. She graduated from Sahuaro High School, then obtained her Dental Assistant Certificate at Pima Community College. After working as an Assistant for several years she returned to school and earned her degree as a Dental Hygienist, and has enjoyed working as a Hygienist for 16 years. She started working with Dr. Don 3 years ago, and says "I am very happy to be a part of Dr. Don's team. He is an excellent dentist and his team is awesome."

Kelly is married and has three children and three grandchildren. She enjoys being outdoors camping, hiking and gardening, and has fun "hanging out" with her grandchildren.
---
Rose - Dental Assistant
Rose joined Dr. Don's dental team in 2007. She's a Tucson native who graduated from Flowing Wells High School and then Apollo College in Dental Assisting. She is a mother of three girls. Family is very important to her and she enjoys watching her family grow. Rose's favorite part of Dentistry is the relationships she develops with our patients, and having the confidence that every patient seen in our office will be treated to the highest level. Her favorite part of assisting with Dr. Don is his contagious laugh that carries through the office.
---
Jen - Business Manager
Jen was born in Los Angeles, California and moved to Tucson as a toddler. She graduated from Tucson High and went on to become a certified Dental Assistant. She has been working as an assistant for over 10 years, and is happy to have joined Dr. Don's exceptional team. She has now moved to running the front office and is our Business Manager. Jen has one child. She enjoys being outdoors in the sunshine and relaxing with family by the pool. She brings a fun sense of humor to our office, brightening the office with little pranks and jokes, and bringing smiles to our patients.